The Value of Photography in Creating a Strong Brand
We live in an age where content and advertising are at the centre of our lives, both personal and professional. When immersed in the competitive and constantly-evolving digital sphere, it is becoming increasingly harder for businesses to stay noticed and relevant to consumers or clients browsing the web for a solution to a problem.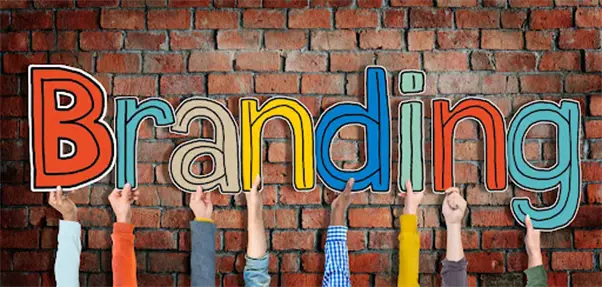 You want as many eyes on your website, social media pages, and content as possible, ideally with plenty of qualified leads waiting in the wings. But how can you possibly stay noticed with everyone so starved for time, requiring immediate answers and solutions, and with ever-dwindling attention spans? Statistically, one of the most effective ways that you can elevate the appearance of your business is by using professional imagery and photography.
It's estimated that 80% of consumers forget most branded content after a couple of days, with most unable to recall a single detail.
It is important to be cautious and strategic about how you convey visual and digestible components of your brand. That said, photography can be the difference between disinterested, wandering searchers to dream customers who you build long-term relationships with.
But what else can professional brand imagery do for a business looking to scale, grow, or expand? This article explains how you, as a marketing manager, strategist or director, can utilise photography to its fullest potential.
What is Brand Photography?
Brand photography is not the same as branding itself. A brand is made up of several individual elements, which include photography.
Brand photography is a collection of professional images that represent your business visually, and that align with your visual identity through their use of colour, sets, props and other elements. Brand images can include photos of your products, your processes, your premises, your team, and other components which make your business unique and different from your competitors.
To clarify, brand photography doesn't explicitly refer to corporate headshots. While these photos are vital, they are merely one type of business photography you can invest in. Branding images need to be consistent and well-planned because collectively, they can work wonders at enhancing your business's visual identity and your values.
Why is it Vital to Invest in Brand Photography?
Establishes Trust and Authenticity
Photography is crucial for establishing trust in a brand, which counts for so much of the online eCommerce marketplace these days. Nearly nine out of ten (88%) consumers worldwide consult reviews before committing.
However, that doesn't mean your photos have to exclusively stay on digital platforms like your social media pages or website, or that they have to include you or other key people in your business. But it is important to remember that brand photography makes your business more authentic and relatable, and allows potential customers to put a name to a face.
Increases Engagement
If you convey who your potential customers could be working with, show how your products work in action, or offer glimpses into how your business operates, it helps transform your products from conceptual ideas into legitimate and tangible solutions. As a result, your engagement will increase.
Of course, written content goes a long way but supporting photos, infographics or illustrations drastically improve engagement in content-marketing campaigns. While many might turn to off-the-shelf, royalty-free stock photos, this can only get you so far. To see engagement at its zenith, your images need to be on-brand and relevant.
Creates a Good First Impression
Nowadays, everything you share online or in person has to be immediately engaging. Professional photography and imagery will increase your chances of capturing your audience's attention - within as little as 13 milliseconds - particularly if the image and other supporting elements around it are aligned and aesthetically appealing.
Consistency is Everything
Any photos you take yourself or hire a professional to take need to match other elements of your brand. Collectively, maintaining brand consistency is vital, and if businesses can demonstrate that consistency, it can lead to improved customer experiences all around. The best photos you decide to use will work across a range of platforms and applications, from printed materials like brochures or case studies to online webpages, social media posts, blogs, and even branded videos you take.
Quality Over Quantity
Another thing to remember is that in light of all of the above points, it's becoming increasingly easier to spot low-quality, rushed, or hastily put-together imagery.
Bad-quality brand imagery is likely to reflect poorly on your brand's perceived value. If your images are poor, you're doing a disservice to your business, team and products.
Whereas, if you take the time to invest in proper photography equipment, such as lighting, white backdrops or the right lens hoods, you can improve the quality of your images substantially. As a result, your customers will associate your brand with quality.
What Types of Businesses Need Brand Photography?
Every business needs brand photography to communicate its point of difference. Even in a fiercely competitive and saturated online space where everything is driven by technology and automation, it doesn't change the fact that there are still millions of people constantly searching for information and solutions to their issues.
Whether you are a sole trader working exclusively online or part of a larger chain of brick-and-mortar stores, brand photography can help your business (and your unique products) stand out from the crowd and capture your audience's attention.
How Does Photography Enhance Your Brand?
So in light of what's written above, it's important to discuss how photography elevates the brand itself. We know how it can help a business, but brands and businesses are two starkly different things.
Your brand contains multiple layers and its own personality which you have created and nurtured throughout its lifespan. To occupy just a small fragment of your audience's brains, you need to do what other brands are constantly striving to do, but better. It's estimated that 80% of consumers forget most branded content after a couple of days, with most unable to recall a single detail.
So how does professional imagery improve your brand's components to set you apart from other businesses?
Gives You an Authentic Brand Identity
The brand identity is your 'visual face', or more specifically, the elements that are used to visually communicate your brand definition. Strong visual aspects of your brand are hugely aided by professional imagery and photography.
Supports Brand Messaging
This essentially defines what you need to say and how. Your messaging ranges from your positioning statement, key promises and values, to your website copy or product descriptions. If your writing style is aligned with the imagery you use, it can improve the emotional connection your audience has with your business.
Adds Value to Your Definition, Promise and Values
Think back to the start. What does your business do? Who do you serve? What do you offer? What ideals do you represent? What do you guarantee to your customers? Whatever your answers to these types of questions, when communicating these, think of how much more impactful you can be with professional imagery in tow that backs up what you say.
Conveys Your Point of Difference or Market Position
Your Unique Selling Propositions (USPs) are how you stand out from the competition, and they can range from exclusive benefits to special characteristics, and everything in between. How concisely these can be communicated will also depend on your position in the market, which can be highly competitive with similarly-minded businesses. To nail down those differences that make your brand truly unique, your imagery can be your golden ticket.
Creates a Strong Brand Experience
Lastly, how your customers interact with you can be influenced by what they experience. How you deliver your services is vital, whatever the stage the customer is at during their buying journey. You can optimise the delivery and quality of your services and customer liaisons with effective imagery that supports your brand.
It is clear that it takes time and consideration to build and maintain a strong brand that is backed up by professional images. However, it's a process and investment that pays off in the long run.