How Will Google's "Pigeon" Update Affect Local SEO?
Last month Google released an update to the Google local search results algorithm. This algorithm went unnamed by Google but has been affectionately dubbed the Google "Pigeon" update by those within the SEO industry (namely Search Engine Land). The update is currently rolling out in the US English results but it's reasonable to assume it will be flying to the UK soon. Google suggested that the update would provide more relevant and accurate results and that the update would affect both web and map search.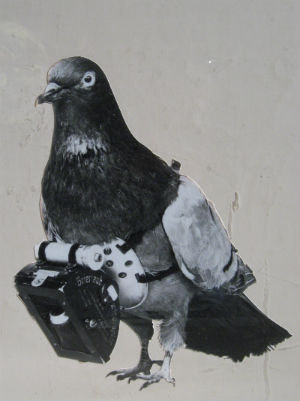 Although there will likely be further algorithm tuning and it is too early to completely tell what changes the algorithm update has caused, here are some preliminary changes which industry experts are beginning to notice.
Increased visibility of local directories
Ironically in light of Yelp's recent protests one of the most prominent changes appears to be a boost in rankings for local directories such as Yelp, OpenTable and TripAdvisor.
For those of you who don't know Yelp recently accused Google of manipulating the search results to favour Google's own local listing above Yelp's even when the user included the search term Yelp with their query.
In the opinion of many search experts this particular aspect of the algorithm update does not improve the user's experience and could be a reaction to Yelp's complaint!
Hyper-local results
This update in the local search algorithm signifies a move towards hyperlocalised search results. These results appear to be more neighbourhood specific, cutting out results from the wider local area and mimicking mobile search results.
A shift from the 7 pack to 3 pack
Another change brought about by the Pigeon algorithm is the move away from the tradition 7 pack of local search results with many reports of a hyper-local 3 pack. This is another change which suggests that Google local searches are becoming more coherent across mobiles and desktops.
A drop in duplicate results
Search engine experts have observed that the Pigeon algorithm update has resulted in a reduction in duplicates. This means that the same businesses are not as likely to appear in the organic search results as well as the map pack in the same set of results.
What does this mean for your business?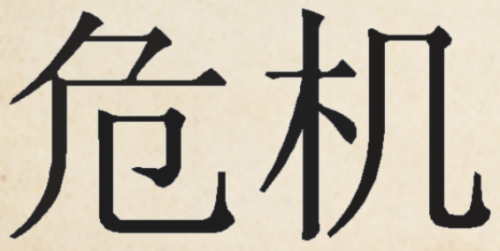 The Chinese word for crisis is a combination of danger and opportunity. Although the Pigeon update is most certainly not a local SEO crisis there are opportunities to enjoy as well as dangers to be feared.
With increased priority being given to directories in search results your website can benefit from what is known in the business as 'barnacle SEO'. Barnacle SEO is a phrase which describes the linking to your website from domains with a high authority in order to pass some of that authority on to your website. Listing your business on local and industry directories (which are most likely appearing higher in the SERPs due to their high authority) is a great way to utilise some barnacle SEO tactics and still keep your website visible to relevant searchers who visit the directory.
Similarly, some experts have reported that local businesses are being favoured over chain brands in the local area. This gives most local businesses an additional boost and an opportunity for the local pizza place to rank in the results above companies like Domino's.
Make sure your website is prepared
This new local SEO update presents more opportunity for your business than it does danger as long as you are committed to white hat SEO practices for your website. If you want to ensure that your business stays ahead of the curve there are a few things you can do to ensure that your website is ready for the Pigeon update:
Make sure that the content of your website is optimised for your location (Including meta data, title tags & H1s)
Optimise your Google My Business listing and work on collecting as many positive reviews from customers as you can
Thanks for reading
If you would like to stay on top of Google's updates before they affect your website, subscribe to our newsletter to get the latest digital marketing news delivered directly to you inbox. Or why not read more of my contributions to the ThoughtShift blog.
Image Sources:
Dr Julius Neubronner via Wikimedia Commons