Reinvent Your Digital Marketing to Zag When Others Zig
With unparalleled trading conditions, shrinking budgets and even higher aspirations in 2023, it may all seem overwhelming. But whilst your competitors are frozen in permacrisis paralysis, now is the perfect time to take action and reinvent your digital marketing - to zag when others zig.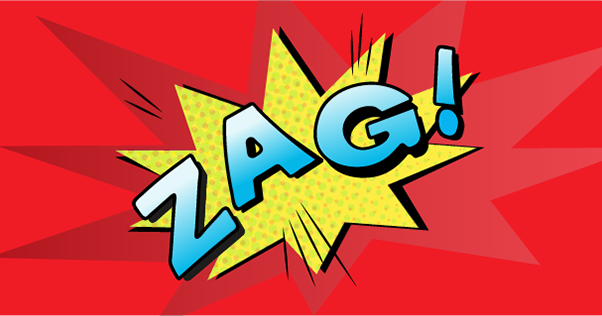 The great thing about reinventing your digital marketing strategy now is its designed around your current situation to take you forward into the future and not stuck dwelling in the past.
So if you have a limited budget that you need to work harder than ever before, or seemingly impossible ecommerce growth goals, that's exactly what the Rearchitect, Recommerce and Regenerate Digital Marketing Strategies aim to deliver.
The Rearchitect Digital Marketing Strategy
Website architecture is a goldmine of hidden revenue-generating wealth
In our experience of consulting with hundreds of marketing teams since 2011, many aren't aware how fundamental the main website navigation is in actually driving revenue.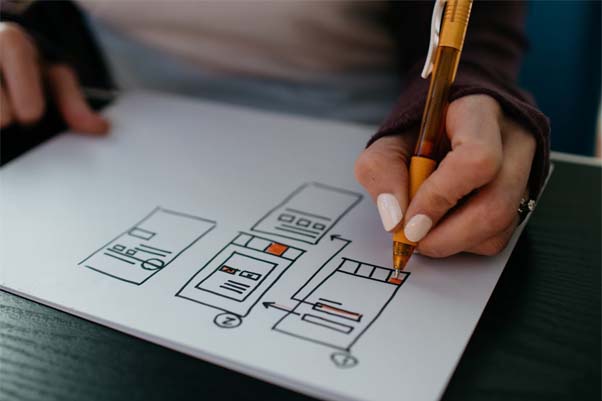 The order of your navigation is critical to revenue performance
The truth is that the order categories, products and services are listed in has the potential to impact revenue from every marketing channel.
Making a few precise changes to the order of categories or sub-categories within your main menu, not only has the power to improve SEO ranking performance and subsequent organic revenue, but can also increase user engagement, conversion rate and revenue across all marketing sources.
The higher the pages are positioned within the navigation menu, the greater the amount of revenue they are likely to drive. Similarly, the lower pages are positioned in the hierarchy, the smaller the amount of revenue those pages are likely to deliver.
Radically rearchitecting your website navigation has the power to dramatically uplift your revenue without the costs or time of a major website redesign.
Changing the words within your navigation is a game-changer
When you understand the language buyers use to describe your categories, sub-categories and products you can test applying these newly found words to your website navigation.
For furniture brand, Gopak, that had traditionally described a category as "seating", changing this section to "chairs" delivered unprecedented online sales from this category.
Although it's critical to act upon data-driven evidence, rather than at whim as making changes without all the insights and migration considerations has the potential to be catastrophic.
This seemingly small one-word iteration switch was gleaned from strategic data analysis of:
User experience analysis of page engagement behaviour
Google Analytics revenue performance data
SEO ranking data
PPC performance data
Keyword research data to identify the market demand gaps
As well as careful Rearchitect Digital Marketing Strategy planning and honed SEO migration techniques protecting millions in revenue to apply this change across:
100s of category, sub-category and product URLs
Main navigation labels
Breadcrumbs navigation links
Metadata title tags and descriptions
Onsite page content and headers
Internal text links
Image labelling
Sitemap
Google Shopping product feed
PPC campaigns
The Recommerce Digital Marketing Strategy
You could be enjoying a new revenue stream with a recommerce marketplace
If your second-hand products are currently being traded on Ebay, Vinted, ThredUp or Vestiaire Collective – just search for your brand there and see how many listings there are - you could be missing out on a new source of revenue without a recommerce marketplace of your own.
For purpose-driven retail brands, like Patagonia, the Recommerce Digital Marketing Strategy is even more valuable in demonstrating sustainability and ethical credentials.
With Thredup's 2022 Report anticipating the resale market being worth $77 billion by 2025, providing existing customers with a platform to make it easy for them to get paid to recycle their pre-loved goods is the ultimate win win.
Recommerce is not for everyone
Not every brand will have a second-hand market, so first understanding your brand's global demand by country and product lines is key.
If there's already proven demand through existing listings on second-hand marketplaces like Vinted, ThredUp and Ebay, as well as Google search query data then the next step is to decide how to present the resale proposition.
Weigh up the circular economy benefits versus customer lifetime value
You do need to be careful that in your pursuit of the environmental and social benefits of delivering a recommerce marketplace, that you don't disway your new customers from paying full price.
As we learned from the Rearchitect Strategy, promoting your recommerce marketplace at the top of your main navigation will likely redirect your new customers to your lower priced recommerce goods, driving down your average order and revenue.
So your digital marketing launch and promotion strategy for your recommerce marketplace is crucial.
Ideally you want your new and existing customers searching for your second-hand branded products to land directly on the corresponding recommerce product page. Whilst developing remarketing, email marketing and onsite content solutions to communicate with customers who've purchased new products, that you've got a recommerce platform for them if they'd like to trade in their latest purchase… and get the next one!
Recommerce pioneers have found the approaches they've taken have:
Enabled new sources of revenue through recommerce commissions
Increased customer loyalty and repurchase frequency rates
Grown customer lifetime value through recommerce users purchasing more new items when trading
Reversed declines in footfall by offering instore trade-in options
Developed their brand reputation as global leaders in sustainability
The Regenerate Digital Marketing Strategy
The bigger the digital marketing budget the bigger the opportunity
If you have a 6 or 7 figure annual digital media budget, there will be hundreds of opportunities to regenerate previous customers from your Google Ads, Facebook Ads, Instagram Ads, SEO and Email campaigns.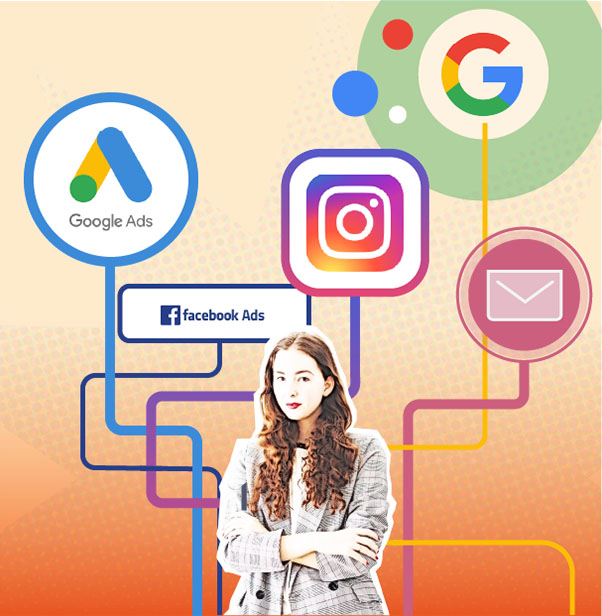 Even with a more modest ad spend or relying entirely on organic growth, there'll be a whole list of tactics you can roll out to get more customers to convert, re-order and more frequently.
No-one's looking at the space between the digital marketing channels
Digital advertising is often managed by separate teams and agencies, split by paid search and paid social. Similarly SEO, social media, content and CRM teams typically manage their campaigns entirely independently.
Managing digital marketing vertically by channels makes absolute sense with the specialist skills required. However if no-one is analysing performance across the customer journey, the good news is you'll be guaranteed to find gaps to squeeze additional profit at every step.
The customer's perspective can uncover multi-million pound revenue growth
When photography retailer, Calumet, implemented the Regenerate Digital Marketing Strategy their ecommerce revenue grew from £3 Million to £11 Million.
The meteoric rise in revenue was not down to one change but a combination of many different levers that accumulated across the customer experience to transform sales and profit including:
Voice of customer insights analysis of existing customer reviews and discussions with the instore sales teams into what the best customers want, buy and why
Resolving of Google Analytics mis-attribution issues incorrectly reporting actual PPC and SEO revenue data
Identifying the Google Ads and Google Shopping paid search ad campaigns delivering the highest and lowest returns on ad spend
Predictive forecasting as to the revenue projections if the £500,000 annual digital media budget was shifted away from the lowest performing PPC campaigns to the top performing Google Ads campaigns and new SEO campaigns
Buyer-journey content optimisation for thousands of existing pages applying the words actual customers use from the voice of customer insights and revenue performance data
Customer segmentation targeting based on audience research, keyword research, competitor analysis and product sales analysis
Audience-led content creation for new landing pages with product collections curated for each niche audience's needs using specific examples from publicly available customer reviews
Extensive promotion of customer reviews mentioning specific products purchased or circumstances next to corresponding products on audience landing pages, product pages, organic search results, email marketing campaigns and paid search campaigns
Launching new paid social ad campaigns addressing the biggest customer barrier to purchase, with a 24 months interest-free credit offer which stratospherically increased conversion rates, average order rates, revenue and return on ad spend
Migrating the email marketing service provider to enable customers to choose their preferences so email marketing campaigns could be precisely personalised to customer needs and circumstances
Integrating email marketing and customer data with dynamic remarketing ad campaigns across Google Ads, Facebook Ads and Instagram Ads to win customers who'd abandoned their carts with cross-selling to existing customers who'd previously purchased
Refining the email subscription offer to dramatically increase the number of opt-in email address sign ups of early-stage prospective customers so they could be marketed to throughout the customer journey on a one-to-one personalised basis, to reflect the personalised experience those customers would get in store.
Now is the time to reinvent your digital marketing
Whether the Rearchitect, Recommerce or Regenerate Digital Marketing Strategy sound intriguing, now is the time to take action - to zag when others zig.
So if you'd like to explore how you could reinvent your digital marketing in 2023, we'd love to learn about the impact you want to make and see if we're a good fit over a free digital marketing strategy consultation.