Best Enterprise Ecommerce Platforms for Scalable Growth
Your ecommerce platform serves as the foundation of your online store. Enterprise ecommerce software integrates with key business tools and manages both your front-end sales and your back-end processes.
Migrating your website to a new ecommerce platform is a critical business decision that impacts not only everything going on behind the scenes but your future sales, in particular your post-migration SEO performance. 
Below we review the best ecommerce platforms on the market that you might be interested in.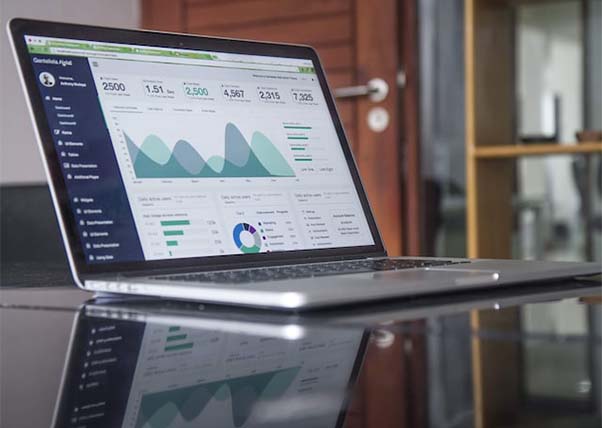 1. Shopify Plus
Shopify Plus is a cost-effective enterprise commerce platform that is pushing the world's largest brands to new levels. Shopify Plus is a reliable and flexible platform with an entire army of commerce experts behind you.
Main Shopify Plus Features
Unlimited products: You have no restrictions on how many items you may sell in your Shopify store.
Unlimited bandwidth: Shopify provides clients with blazing-fast servers and 99.99% uptime. No matter how many people visit your online store or how many files or images you submit, you are not charged in accordance with those numbers.
Customer support: Shopify provides 24/7 priority support, where technical questions are solved quickly via phone, email, or chat.
Web security: highest security measures are used to secure consumer data.
Analytics: You may study your store's most recent activity, learn more about your visitors, evaluate the pace of your online store, and examine your business's transaction data with the help of Shopify's analytics and reports.
Shopify Plus Built-in SEO Features
Shopify Online stores include capabilities to assist you with content optimization and built-in SEO. Some SEO tasks are completed automatically: To avoid duplicated material showing up in search results, pages are added using automatically created canonical tags, your website's "sitemap.xml" and "robots.txt" files are automatically generated, and themes automatically generate title tags that include your store name. Themes must also have social media sharing and linking features so you can promote your shop more easily.
With the help of Shopify's built-in capabilities, you may optimise your content:
You can edit the title tags, meta descriptions, and URLs for blog posts, webpages, products, and collections.
You can edit the alt text for images.
Shopify Plus Marketing Features
Increase the value of your typical order with customised offers at the checkout. With Shopify Functions, you can provide bundles, free gifts, early discounts, and more. Automated.
Tag and segment customers based on buying behavior with Shopify Flow.
Track and reward customers based on lifetime spend.
Create advanced, enterprise-level custom discounts with Shopify Functions
Manage audiences and monitor performance, including ad attribution, directly in your admin.
Know exactly where shoppers leave your checkout so you can optimise and convert better. With Shopify Plus, you can add Google Tag Manager to your store for detailed analytics and reporting on every step of your checkout.
Shopify Plus Pricing
Shopify Plus starts at $2,000 USD per month on an annual term. If you make over $800,000 USD in any given month, you move to a platform fee of 0.25% for each sales transaction. If you do not use Shopify Payments as your payment processor, a 0.15% transaction fee will be applied to each transaction to cover the charge for Shopify to maintain integrations with an external payment provider.
How to Migrate to Shopify Plus
You can use the Transporter app to import customer, product, and order records into your Shopify store. This app accepts CSV files for each of these record types, processes the records, and then imports them as objects into Shopify. The Transporter app is part of a suite of tools that makes it easier to migrate online stores from other platforms to Shopify Plus. This suite includes the following tools:
You can use the Transporter command line tool to extract and convert records from one platform into CSV files that are supported by the Transporter app. Developers can edit the source files for this tool and convert data from other platforms into CSV files.
You can use the Transporter app to import product, customer, and order data into Shopify. This app uploads CSV files and is available from the Shopify App Store.
For Further Information on Shopify Plus
https://www.shopify.co.uk/plus/enterprise-ecommerce
2. Big Commerce
BigCommerce's goal is to increase sales for merchants at all growth stages, from small startups to large corporations. BigCommerce, a leading Open SaaS solution, enables retailers to create, invent, and expand their online businesses.
BigCommerce Main Features
Customer support: Get 24/7 help from the best support in the business, available 24/7 via chat, email, and US-based phone support for any technical issues you may have.
Unlimited bandwidth: BigCommerce promises a 99% uptime record, which is amazing. Customers can count on businesses remaining accessible even during a holiday rush or flash sale, which is a crucial factor for sales and for establishing customer trust. The upside of this is that you will not have to pay extra for more bandwidth.
Unlimited products: BigCommerce does not place restrictions on the size of your product catalogue, your storage space, or the amount of visits your website can handle in a month.
Analytics: Every BigCommerce package includes access to BigCommerce's Ecommerce Analytics. In addition to greater in-depth data like abandoned cart recovery reports, Ecommerce Analytics provides Store Overview reports, Real-Time reports, Marketing reports, and Orders reports.
BigCommerce SEO Features
BigCommerce is pre-loaded with several SEO features. These consist of:
BigCommerce generates SEO-friendly URLs on demand for product, category, and other pages. Additionally, you have the choice to modify your URL settings.
Unique URLs: To avoid being penalised for duplicating content, BigCommerce makes sure that every unique page has just one URL.
Microdata: To enrich your search result listings with details like ratings, pricing, brand, and stock levels, microdata, also known as "rich snippets," are included into your product pages.
301 redirects and URL rewrites: Once you rename an item, the auto-populated URL will alter to reflect the name change and drive visitors to the new URL instead of the old one. Automatic redirection makes it easier for search engines to recognise when you have relocated or changed a page on your website.
CDN: While there are numerous ways to make your website load faster, BigCommerce's unique content delivery network is always at work in the background to ensure that your website loads rapidly for both visitors and search engines.
BigCommerce Marketing Features
Customer segmentation: Your customers may be divided into several categories using the Customer Groups feature depending on your chosen criteria, such as their level of loyalty, favored items, and more. Then, you can make their offers and purchasing experience more customised.
Facebook Ads: Through an extension, you can easily connect to Facebook Ads and generate targeted ads from your product catalogue to attract more customers and boost sales.
Abandoned cart saver: Send individualised emails to customers who abandon their carts in the middle of the checkout process to remind them to finish their purchases. This feature is included in the abandoned cart saver.
Social sharing on products and purchases: Your consumers may simply share their purchases on Facebook, Twitter, Pinterest, and other social media sites by using social share buttons. These buttons can provide valuable, cost-free advertising since most internet customers actively use social media. To draw attention to certain products, add this feature to the individual product pages.
BigCommerce Pricing
The enterprise plan in BigCommerce costs a custom amount based on different factors. 
How to Migrate to BigCommerce
The Catalog Transfer apps in BigCommerce allow you to migrate your catalogue data (products, options, categories, customers) into your new BigCommerce store from these platforms:
Shopify
Magento
Magento 2
WooCommerce
Volusion
Yahoo
Interspire
OsCommerce
XCart 4.x
Zen Cart
They are accessible in the App Marketplace and cost nothing to use. They ought to be the first action in relaunching your store on the BigCommerce platform because they are perfect for those new to BigCommerce. The apps have no impact on your live store because they create a copy of the catalog from your existing store.
Direct addition and modification of products, orders, and customer data is possible for developers using BigCommerce's Catalog, Orders, and Customers API.
Content such as web pages and blog posts are not included in the Catalog Transfer apps or by CSV import. However, blog posts can be imported through the API.
Once you have finished bringing over your products, category, and customer data from your current store, you will want to finish setting up your new store. This includes setting up shipping, sales tax, payment gateway, cleaning up any product or category data, and then finally switching your domain name over to your BigCommerce store.
For Further Information on BigCommerce
https://www.bigcommerce.co.uk/articles/ecommerce/enterprise-ecommerce-platforms/ 
3. Magento
Magento is an Adobe-owned ecommerce website platform that focuses on building ecommerce websites. Users of Magento have access to hundreds of distinctive features that help them connect with their customers and sell their products.
Magento Main Features
Analytics and Reporting: To help you with a thorough analysis, Magento offers Google Analytics support. Furthermore, it also provides various reports such as:

Abandoned shopping cart report
Best viewed products report
Best purchased products report
Low stock report
Search terms report
Product reviews report
Coupon usage report
Total sales invoiced report

Customer accounts: You can create user accounts with Magento that are simple to manage and have a wide range of features.
Payment and Shipping: The platform includes features like one-page checkout, full SSL security, payment gateway integration, shipping module integration, support for various payment methods, and many more.
High security: Adobe Commerce is PCI-certified as a level 1 Solution Provider. That means merchants using our solution can use PCI Attestation of Compliance to support their own PCI certification process.
Extended capabilities: You can select from a variety of APIs and extensions, offered by top companies worldwide, that deliver fantastic experiences even faster, whether you want to add more payment options, integrate with your ERP or CRM, or adopt innovative marketing services. to provide better shopping experiences and grow your company the way you want to.
Magento SEO Features
Magento includes all key features to make a website SEO-friendly such as:
Advanced HTML and XML sitemap
Canonical tags and Hreflang tag to avoid duplicated content
Meta tag and ALT tag template
Rich snippets to make websites highlighted on SERPs
Advanced breadcrumbs
301 redirects and external links
Smart SEO analysis, SEO report and SEO audit
Magento Marketing Features
Mobile centricity: Businesses can use progressive web applications to build immersive mobile commerce experiences with Adobe Commerce. To boost customer engagement, conversion rates, and sales, businesses can create their own high-performance PWAs.
Communication with customers: Magento allows store owners to personalize emails and newsletters. You can customize all emails with Magento, make as many newsletter templates as you need, and arrange your subscriber/export list in diverse ways. You can send the newsletters to numerous customers using the Newsletter Queue option.
Promotions: You can generate promotions using Magento's marketing features based on a variety of factors, including customer's preferences, gender, location, browsing history, and more. You can manually organize products or let Magento's drag-and-drop interface automatically identify the newest or best-selling items. Your category pages can be organized quickly and effectively.
Amazon integration: Connect your Adobe Commerce store easily to the biggest online marketplace. With the free Amazon Sales Channel extension, you can list, price, sell, and fulfill your products on Amazon.
Magento Pricing
According to Ashraf S., Magento Enterprise Edition starts from $22,000. The Magento commerce cloud pricing starts from $40,000. Even though some costs like hosting and additional features are covered in it, it would still need other running expenses which would make it cost more than $30,000 to $50,000.
How to Migrate to Magento
It is possible to connect to your old ecommerce store directly with the help of the Improved Import & Export Magento 2 extension. The module lets you avoid file transfers since you move everything right from an external system to a new website via REST or SOAP API.
For Further Information on Magento
https://business.adobe.com/uk/products/magento/magento-commerce.html
Shopify vs Magento vs BigCommerce Comparison
As a conclusion, we established the following table which displays a comparison between the 3 platforms. By reffering to this table you can find out which ecommerce platform is best for your business. Study their key features so you can make the right choice:
Key Features
Shopify
Big
Commerce
Magento
24/7 Support
X
X
 
Custom Domain
X
X
 
Mobile-friendly
X
X
X
Sell online and in-store
X
X
 
Fraud protection
X
 
 
Email marketing tools
X
 
 
Business Capital
X
 
 
Hosting
X
X
 
Multi-currency support
X
X
X
Mobile app for merchants
X
X
 
SEO Features
X
X
X
For further advice on migrating your website to mitigate against the loss of any organic search visibility and maximise your future SEO performance, contact us for a free SEO migration consultation.