ThoughtShift and Biscuiteers Named Finalists in The Dadi Awards 2015
Digital marketing agency ThoughtShift has been shortlisted for work with luxury biscuit brand Biscuiteers in the Best Use of Organic Search category of The Drum's Dadi Awards 2015.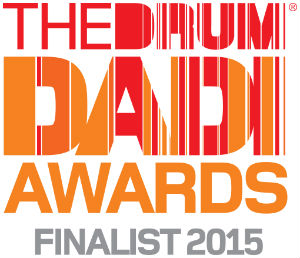 The SEO campaign delivered by ThoughtShift and Biscuiteers' in-house team achieved big uplifts in traffic and sales. Using ethical SEO techniques which integrated offline elements of PR, ThoughtShift generated relationships with audience specific bloggers which matched Biscuiteers' brand values, increased brand reach and created high authority links.
"It's rewarding to see Biscuiteers' SEO campaign gain recognition from The Dadi Awards." Said Becky Lynch, Head of Marketing at Biscuiteers "Since we began working with ThoughtShift the website has delivered some good results such as a 203% increase in non-branded traffic from SEO and a 77% increase in organic search revenue."
Managing Director and Co-Founder of ThoughtShift, Helen Trendell, commented "We're thrilled to be shortlisted in The Dadi Awards 2015 in the Best Use of Organic Search category for our work with Biscuiteers. Using ThoughtShift's Agile Digital MethodologyTM this eCommerce SEO campaign drove a 90% increase in new organic users and achieved page one rankings for keywords like "Halloween biscuits", "Christmas biscuits" and "iced biscuits"."
The Dadi Awards were created by The Drum to recognise excellence within the digital industries and are now in their 9th year. The winners will be announced at an award ceremony at Park Plaza on October 15th.