5.56 billion indexed web pages in the world
Content audit & migration strategy specialists
We specialise in content auditing, architecture and migration strategies for major new website launches to protect against critical performance losses, whilst growing brand reach, traffic, engagement, lead generation and ecommerce revenue.
Enterprise content expertise
ThoughtShift is a multi-award winning data-driven content strategy agency. We've consulted with global brands including The Body Shop, Walgreens Boots Alliance and WOLF to audit, plan and launch content on to new platforms and into new markets.
Our content strategy approach
Our content strategy consultants work alongside your marketing and web development teams to provide end-to-end advice throughout all stages of your new website launch.
Content Consultancy
Whether your website is built in Magento, WordPress or a custom content management system (CMS), our content strategy consultants start by understanding your unique challenges and goals. We then advise and guide you through your entire website design, content creation and migration process through to successful launch.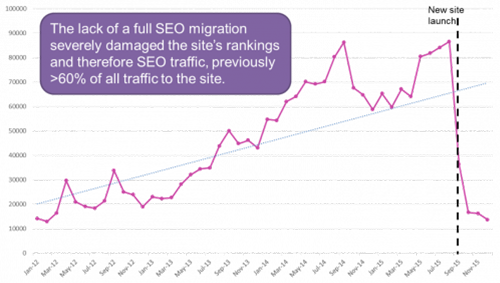 Content Audit
As content, SEO and website migration experts, our agency has successfully migrated over 100 websites of all sizes. From local businesses relying on their website for new sales enquiries, to global brands processing millions of pounds of ecommerce transactions. Our extensive content audit has been honed to slot in seamlessly with in-house web development teams and external web design agencies alike, covering all forms of text, video and visual content assets (images, PDFs and infographics).
Data Audit
Our advanced keyword insight techniques enable us to identify the keywords that are currently sending your website leads and sales. Through Keyword Ranking Tools, Google Analytics and Google Search Console analysis, our content and SEO migration consultants are able to find which pages of your website are driving the most traffic and sales. Our evidence-based approach means that we can provide a definitive list of which pages of content require protecting in the new web design and also what content can be changed without resulting in a loss of traffic and new business.
Content Gap Analysis
Our proprietary data analysis techniques find gaps in your current content to incorporate into your new site build. We will assess thousands of keywords from "head" keywords with 1-2 words which are more likely to drive traffic, to "longtail" keywords with 4-6+ keywords which are more likely to drive conversions. We will either include the newly identified keywords within existing page body content and metadata or make recommendations for where to add new pages or other content assets into the navigation and URL structure.
URL Redirect Mapping
A critical element in a successful content and SEO migration for a new website is making sure any deleted or moved pages are permanently redirected to their new location on a page by page basis. Temporary redirects do not pass any domain authority across and so you will see your traffic drop otherwise. We include extensive checks of your redirects as standard. When there are hundreds of thousands of URLs at stake, missing one important redirect carrying a significant amount of Google authority can be catastrophic to your traffic and business.
Metadata Migration
Along with your current domain authority, your current metadata is major factor that impacts your organic Google search engine rankings and subsequent SEO traffic, leads and sales. Since 2011, we've recovered rankings, traffic and ecommerce revenue previously lost because the website metadata was not migrated as part of the new website launch. Missing out the meta can be just as catastrophic as not redirecting URLs, so we assess and migrate title tags and meta descriptions on a page by page basis.
Content Architecture Strategy
Search engines understand website content across three layers. Your copy, your design and your code. Any changes to any of these content layers will impact your page 1 keyword positions, SEO traffic, leads and sales. Our content consultants advise your marketing, web design and web development teams with each layer of content from front end user experience design, image and video layout, through HTML and JavaScript code and across every word of copy.
Content Migration Consultancy
We make sure we migrate every valuable piece of your old site content to your new website and maximise any new opportunities for improvement at the same time. We live test all content, metadata and best practice technical SEO requirements are working correctly once live.
Award winners
We're the proud winners of 3 Marketing Excellence Awards from the Chartered Institute of Marketing.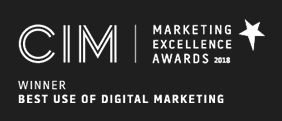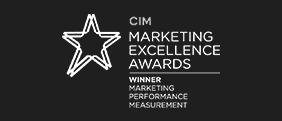 What our content strategy clients say
"ThoughtShift have more than exceeded my expectations. They are thorough and detailed, providing me with reports that are easy to understand and logical. I have seen a 31% increase in web driven revenue for the US site, which in this highly competitive market is solid. In the UK the increase has been a whopping 505% – all in all we are very happy with the results!"

- Simon Wolf – WOLF, Director/CEO
"By far the best agency we have ever worked with. We've developed such a great relationship with ThoughtShift, who have really integrated as a part of our team here in the office. Communication is always clear, concise and quick, to the point and sensible."

- James Mellan - Marketing & Brand at Smaller Earth
"ThoughtShift have helped my sites recover from decline after new site launches, supported in successfully re-launching new websites, suggested new opportunities to elevate online performance and always delivered return on investment. An honest, knowledgeable and friendly team who always make me feel they've got mine and my businesses' best interests at heart. I'd strongly recommend ThoughtShift."

- Chris Grimes, Managing Director, Manor Cottages
Free Digital Marketing Consultation
Grow your online revenue with Website, SEO, PPC and Social Media strategy advice from our award-winning team