Dude, Where's My DA? What Moz's New Index Means For You
If you use Moz's Domain Authority (DA) metric to track the relative performance of your site against your competitors, it's likely you may've seen some pretty serious movements since March – and discrepancies across free tools like Open Site Explorer and the MozBar. What does it all mean? And how can you rely on DA in future?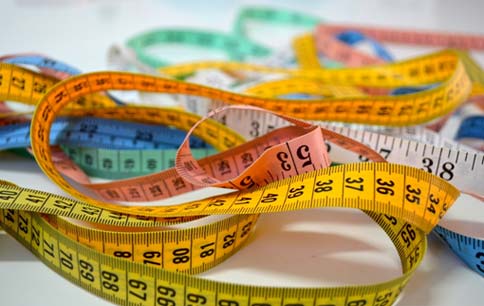 What is Domain Authority (DA)?
DA is a score between 0 and 100 calculated for a website domain by Moz based on a number of factors that Google has indicated are important ranking factors. The calculation and the actual factors it considers are all proprietary information for Moz, but the aim is to give site owners an understanding of how well their website will rank in organic search – and benchmark it relative to their competitors and search rivals.
It is really important to note that the key aim of the figure is to provide a comparison between rival websites, not across the internet as a whole. For example, if you're a pizza delivery company, you don't need to worry about Amazon's insanely high DA; you just need to care about the companies also ranking for queries like "pizza delivery near me".
I know all this, just tell me why my DA dropped recently!
OK, here we go. As part of creating its DA score, Moz crawls billions of sites and links across the internet to create its own index. This index was used to power Open Site Explorer, a free Moz tool that allows users to see core link statistics and their authority score on a domain or page level.
At the end of April, Moz announced the launch of a new, paid-only upgrade to Open Site Explorer, called Link Explorer, powered by a significantly larger index of sites that now includes an analysis of trillions of links.
If your DA has fallen, but your keyword rankings and traffic are stable, there is nothing to be concerned about...
In this new index, lots of sites had their DA adjusted as DA is first and foremost a comparison tool – and now there were a lot more data points to compare.
So, should I panic?
No, don't panic. If you are panicking, stop. DA does not affect your actual rankings, it just tries to lift the hood on them. If your DA has fallen, but your keyword rankings and traffic are stable, there is nothing to be concerned about.
Look at the DAs of your competitors. Have they fallen too? If they have, there's no concern for you – there are just more sites in the index with stronger ranking factors. However, if they've all gained DA while yours has gone down, it's an indicator that something in their SEO mix is stronger than yours and you might want to invest in improving your SEO performance.
But my DA is changing all the time now…
Yup, the new index is updated daily so new DA scores are calculated every day, meaning you are going to see a lot more fluctuations. Previously, scores were only updated once a month.
I don't want to pay for Link Explorer, can I keep using Open Site Explorer?
The Open Site Explorer tool is still live for the time being but is using the last set of data from the old index from 26 April 2018. Though it can still provide some good competitor metrics, it reflects the last point in time since the index was updated. As such, you're going to see discrepancies between the data there and, in particular, your DA as seen through other tools that are using the new index. As time goes on, the link data in Open Site Explorer will be increasingly obsolete so you won't know how your competitors' link profile might have changed since then.
Should I invest in Link Explorer then?
That really depends on who you are, the size of your business, your current level of investment in SEO, other tools you use and what you intend to use the data for.
Though full access to Link Explorer is for Pro users only, free users can still access 10 queries a month. Though you are limited to exploring the top 50 backlinks and 10 referring domains, you can still see the overall lay of the land between yourself and competitors – and find their top 50 links.
If you need to see the latest perspective on yours and your competitors' backlink profiles, haven't invested in any other SEM tools and are looking to start, the Moz toolkit is solid and you get access to a lot more than just Link Explorer. If you're already investing in tools like Majestic or Ahrefs that use their own indexes and benchmarks (Trust Flow and Citation Flow in Majestic, Domain Rating in Ahrefs), I wouldn't add another toolkit just for Link Explorer.
Where can I find my correct DA?
The easiest way to get the latest DA is to use the MozBar extension for Chrome. You can also use this to find your competitors' DAs.
Does DA really matter?
No, and also yes.
Your DA is not a ranking factor. It is not used by Google and it has no impact on your rankings. Rather, it is a reflection of your relative likeliness to rank well compared to other sites. If you were concerned about one metric, I'd make that where you actually rank, not your DA.
With great SEO work, a site with a lower DA can still reach the top of Google for its targeted keywords. We have helped a number of clients to dominate their search niche, overtaking major brands with vastly higher DAs and holding on to those spots. It is not easy and it is not a fast process, but it is entirely achievable.
On the other hand, seeing a site's DA can help you understand how hard the battle for the top search spots is likely to be and can give you some insight into why companies that you may not rate or that you know are smaller than yours are ranking above you. It can also help you with your own authority building efforts by better qualifying which sites you want to get links from.
Overall, it remains a very useful metric but it should only ever be seen as part of the puzzle, not the end in itself.
Follow my contributions to the blog to find out more about marketing in a digital world, or sign up to the ThoughtShift Guest List, our monthly email, to keep up-to-date on all our latest guides, advice and blog posts.
References 1) https://moz.com/learn/seo/domain-authority 2) https://moz.com/blog/link-explorer 3) https://moz.com/community/q/moz-s-new-link-explorer-including-our-revamped-index-and-da-pa-scores-is-now-open-to-everyone