Have You Done Your Research? Know Your Competitors & Audience
So in my last blog I mentioned how important research is to make a successful campaign. Today I will discuss what exactly you need to research and why.
Keywords: Are you bidding on the right keywords?
Have you researched your keywords to ensure that they are being searched for? Are you thinking like your customer and how your customer would search for your product? Are theyrelevant?
When investing in keywords you want to ensure that you only bid on relevant keywords to your product and customer so that you are not wasting money on a/multiple click through to your site that will not convert into a sale. For example: Leather Handbags – Do not bid on this keyword if you do not sell leather handbags
Do not bid on fashion branded keywords just because you can see that they are popularly searched for if you cannot offer that product to your customer, as the customer will just be annoyed that you have fooled them into visiting your site and therefore unlikely to buy
Use the Google Keyword Tool to check the monthly search rate of relevant keywords you are considering so you can see if these are being searched regularly. If not – Google will help you by listing suggestions. Just remember to still only select keywords of relevance

Do You Know Your Google Quality Score?
Did you know that Google score your PPC Ads and this can affect where you rank in SERP's? Google firmly believe in a great user experience. The whole point of a search engine is for an internet user to be able to search for an item or information they want and find a relevant website providing what they need.
Google will check the content of your adverts and compare this against someone's search for relevance. If a customer clicks on your Ad and then completes a sale from the landing page of your Ad, Google will consider this Ad to have been helpful and give you a high score
Example
So someone searches for 'Gold Trainers/Sneakers' in Google
They see your Ad which says you have 'Gold Trainers' available for sale
They click through to your landing page which presents them with your 'Gold Trainers'
The customer buys the 'Gold Trainers'
Google sees the customer found exactly what they were looking for and thinks this is very good!
Google rewards you with a high quality score
How To Find Your Quality Score:
You can find your Google Quality Score in your AdWords account
Click on the 'Campaigns' tab
Click on the 'Keywords' tab
Next to each keyword status is a white speech bubble. Click on this to view each keyword's

Quality Score

(Insert Image of Speech bubble)
Are You Researching Your Competitors?
Who Are Your Competitors?
Consider the audience you are targeting and think about the product they will be searching for. If you sell branded product look into where else those brands are sold so you know where else they may shop if not with your website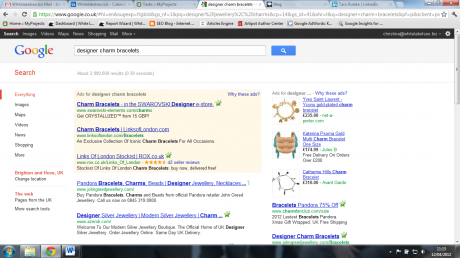 Know Where You Rank In Comparison To Your Competition

It is always beneficial to know where your competition is ranking in Google whether this is higher or lower than you. You need to consider the fact that they are trying to captivate the same audience as you and so searching in Google for them with keywords relevant to your site and product will help you to understand what your customer sees when searching for what they are looking to buy
Find out as to whether your competitors are using PPC by looking in Google to see if they have any adverts presented when searching relevant keywords. Look at the techniques they are using in their Ads such as the Ad Extensions, Google Merchant Centre, and Special Offers etc… You can also use this as a good tool to perform price comparisons on your products to see how your pricing differs/ if it differs
Think about the brands and companies you stay loyal to and why. It isn't just because of the brand ethics and price points; it's because of the quality and the user experience. If you know a brand or store has your best interests at heart and is there to help you, you are more inclined to return to them. Consider this when performing your research and implement this into your site.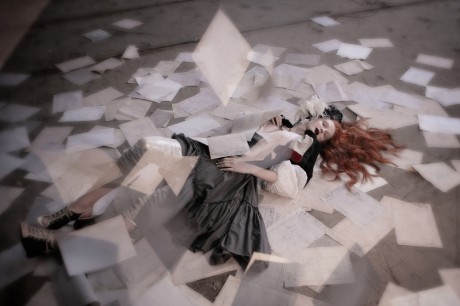 What message is your landing page sending to your visitors? Find out what you need to implement for a visitor to convert and become your customer in my next blog.