Retail Marketing Trends & Statistics
A customer is a customer, a sale is a sale.
It's been a tough Christmas, and no one is promising an easy new year. High Street sales were down in the months before Christmas and although online continues to take a greater share of sales, overall people are spending less. That means retail marketers are working harder and harder to maintain and grow revenues.
A recent survey 'Dare to Be Different' found that 69% of marketers say time to plan is their biggest hurdle. They also discovered that out of 11 channel options 80% were trying to use 10 of them. We've discussed 6 of the most important channels for retailers including SEO, Influencer Marketing and Google Shopping. There's a lot to be said for focusing on what's important, reviewing the basics and making sure.
ThoughtShift has over 200,000 hours of research, development and hands on experience working with retailers. From that perspective, these are our thoughts about the retail marketing trends we are expecting to see over the next twelve months.
1. Harvest customer demand with SEO
We've been seeing 'SEO is Dead' blogs ever since we opened our doors and started to advise retailers on the importance of being found by people who want to buy your products seven years ago. While the marketing industry continues to get very excited about AI and Bots, clever retailers will focus on understanding their customers and making it pleasant, rewarding and easy for them to buy.
The basics are well known. Understand your customers, discover how they are searching, and researching, for the goods and services you sell and then make sure they find you. Building brand and product awareness, creating a market, are all valid strategies but if there is existing demand for your products doesn't it make sense to harvest it? Would you walk past trees full of apples on your way to plant a new orchard? And the best way of harvesting existing demand is to make sure every page on your website is easy to find.
That said, even for existing demand it's a competitive world, so you are going to need to discover and define:
your niche,
what differentiates you,
what's achievable compared to your search competitors,
now set an eCommerce SEO strategy and constantly review its progress by being both insightful and agile. Organic search is, and will remain, the most cost-effective form of digital marketing.
Optimising for research, whatever happened to impulse buys?
Spontaneity is getting to be old fashioned when it comes to shopping. According to Google, the popularity of mobile searches including the word 'best' have risen by 80% in two years however the 165% increase in search for 'best water bottles' and 375% increase in search for 'best salt' over the same period suggests that customers are considering even low-cost purchases before they part with their cash.
If people are researching salt before they buy how likely are they to spontaneously purchase a TV or a sound system? So here's the trend, customers will be increasingly cautious about how they spend their money and successful retailers will respond by providing detailed information, in store and online, and optimising their content marketing so it can be found via search engine searches.
2. Reviews, the snipology of trust
After a year when politicians and the media have amused themselves, but no one else, by trading insults and shouting FAKE NEWS at every opportunity it's reasonable to predict that trust is a rare and valued commodity. That's why Reviews and Influencer Marketing are our next two trends.
Customers are increasingly influenced by reviews when considering a purchase. According to Bright Local 85% of consumers trust online reviews as much as personal recommendations. And if reviews show up in, Google rich snippets, text ads and shopping ads, so much the better, they grab attention and increase your click through rate what's not to like?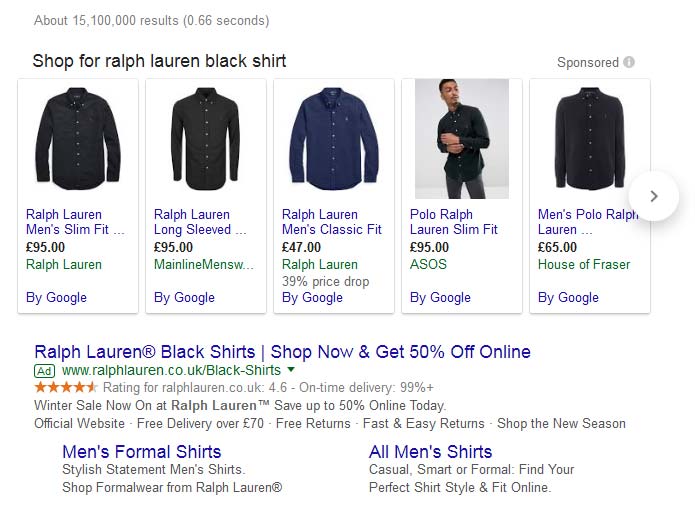 It's important to know that rich snippets don't just happen, you need to implement them. And when it comes to getting reviews and five-star ratings to show in your Google AdWords and Shopping Ads, then you need to work with one of the reviews platforms which is approved by Google for the purpose such as Feefo or Trust Pilot.
3. Influencer marketing, transparency and impact

Along with reviews, your customers are turning to influencers, often via social media. According to Neilson, conversions increase 90% when someone trusted recommends a product. But how to influence the influencers? First you need to understand your audience, funny how everything worthwhile seems to start with that, then discover who they are listening to and then form a mutually advantageous, transparent and enduring relationship.
Identifying and nurturing influencers is an increasingly important part of the marketing mix for many retailers although an interesting study by Rakuten covered in Marketing Week reported that 38% of marketers say they are unable to tell whether influencer activity actually drives sales. So the key to success with Influencer Marketing will be the creation of measurable campaigns with achievable key performance indicators agreed from the start.
4. PPC and Google Shopping, getting positive about negatives
We've seen the competition for Paid Media, Google AdWords and Shopping continue to increase across all sectors and that means it is becoming more expensive. While AdWords and Google Shopping can generate great ROI, marketing managers will be looking to squeeze every ounce of value from their paid media. That means a forensic analysis of historic account data to discover the search terms which are resulting in sales and a clear strategy to fully exploit them.
Sometimes it's something relatively simple as being diligent about negative keywords. For example, if you are selling luxury furniture and have a broad match term including 'sofa', do you really want to be appearing for 'Argos Sofa'? OK, there's a negative keyword for you. Check carefully to see what you are appearing for and make a list. And keep on top of it. And while you are at it, check to see the keywords which are generating revenue for you, are you maximising how often they are appearing in results? If not, you may need to restructure your campaign to increase your search impression share. It's great to test new terms and discover new ways of driving revenue but don't do it at the cost of terms which are proven to convert, otherwise you are leaving money on the table.
5. Omnichannel, multi-channel and pure play eCommerce
Distinctions between channels; High St, online and omnichannel will be increasingly less important than consideration of the ways in which they can enhance and contribute to each other. While, for example, Macy's may have found that an omnichannel customer is eight times more valuable than someone who simply walks into a store or buys online (Source: Think with Google) no-one is going to question why they didn't go through the complex buying journey shared by many of their fellow consumers. They will just celebrate the sale. It's time to focus on what's important. A customer is a customer, a sale is a sale. Omnichannel analytics and metrics such as Assisted Conversions and Blended KPI Reporting will play an increasingly important role in determining where retailers invest future marketing budget.
6. The Amazon benchmark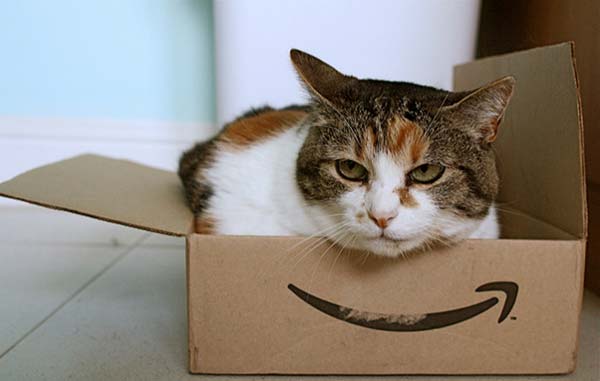 According to Salmon 37 percent of online spend is now through Amazon and over half (53%) of consumers say they are more likely to buy an item from Amazon Prime than through a manufacturers own website. 43% of men say they do all their online shopping on Amazon. So where does that leave retail marketers. Denial is not a good place, or even a good joke. Here's some thoughts to contribute to a retail marketing strategy.
If you are a brand owner can you opt to simply not be on Amazon? Do you have competitors who are on the platform who will take your sales or is your niche distinct enough that customers will search you out? If you choose to be on Amazon, do you list your entire product line? Some retailers list specific products, at a very competitive price point to capture new customers who they aim to attract to their own web site.
When it comes to price, Amazon customers can compare quickly and easily but do you really want to be undercutting your own site?
One more thought about Amazon, the same research revealed that 60% of consumers believe that online retailers should offer same day delivery. Not 'would prefer' or even 'want' but 'should'. Amazon has set a benchmark for user friendly convenience. That's the benchmark every online retailer needs to be aware of and compete against. If you are a retail marketing manager and you haven't done this recently give this a try. Buy something from your own website. Now buy something from Amazon. How did that go?
To keep up-to-date with all the latest eCommerce trends and statistics, subscribe to our Guest List, or request a free digital marketing analysis.