eCommerce SEO Agency
Grow eCommerce sales and retail customers with our eCommerce SEO agency services
How our eCommerce SEO approach works
Our eCommerce SEO agency service is completely bespoke to your requirements and includes:
1. eCommerce SEO Consultancy
Every eCommerce website is different. So whether your eCommerce website is built in Magento, Shopify or WooCommerce our eCommerce SEO agency consultants start by understanding your unique challenges and goals. We're then there to advise and guide you through the entire process on an ongoing basis.
2. Technical SEO Architecture
As eCommerce SEO specialists, ensuring every page of your website can be indexed by Google and other search engines is the top priority. If thousands of your pages aren't crawled due to poor internal linking and redirect practice, you could quickly increase your traffic and sales by resolving technical SEO issues.
3. Buyer-Led Keyword Research
Having thousands of category, sub category, product and blog pages, means there can be tens of thousands of search terms to optimise an eCommerce site for. Deciding which keywords to prioritise for promotion to page one of Google is how we increase eCommerce sales revenue by thousands of pounds. The more specific the keyword, the closer to a purchase the customer is. Basing long term SEO strategies on high value, high converting and high profit margin items is how we deliver multi-million pound sales targets.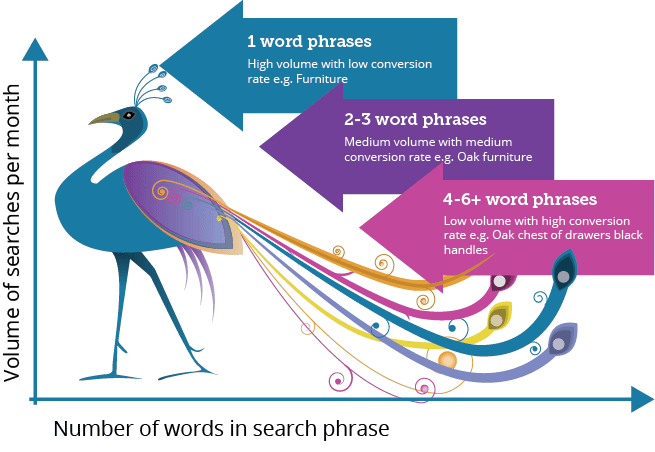 4. Dynamic Metadata Optimisation
As often the first step in the customer journey, metadata is of critical importance to getting found in Google and winning the click. Page by page title tag, meta description and on page header copy optimisation applying the Buyer-led Keyword Research & Strategy gets the best performance. For large eCommerce sites, we can also create dynamic keyword optimisation rules to apply custom metadata copy to different page template types. 
5. eCommerce Content Strategy
Our eCommerce SEO Strategists use conversion data, keyword research insights and competitor gap analysis to recommend how best to optimise existing product, category, sub category and blog pages. We also identify new content creation and offsite content marketing opportunities to generate the greatest possible organic reach and social shares.
6. Blogger Outreach
Our ThoughtShift Blogger Hive Network means we have existing relationships with over 1,000 bloggers and influencers which enables brands to reach diverse audiences including mums, men's style, young professionals and brides.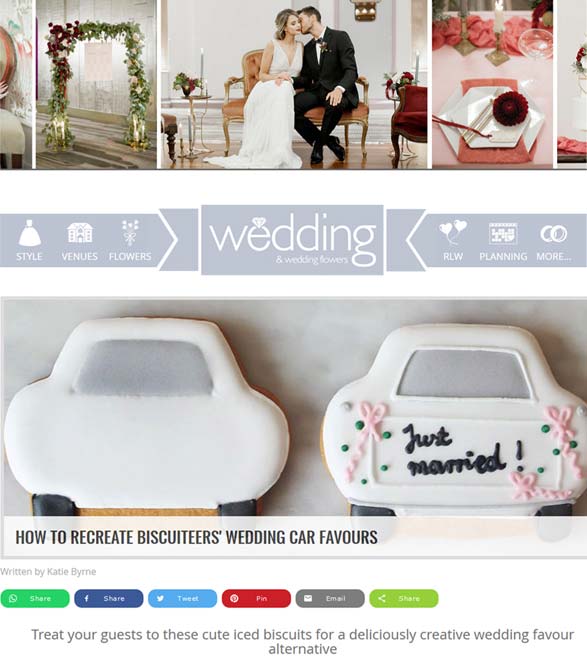 What you can expect from our eCommerce SEO agency
Our eCommerce SEO service starts with an eCommerce SEO Audit & Strategy which includes setting measurable goals tailored to your circumstances.
Phase 1
Increase number of top 100 keywords in Google
Phase 2
Increase number of top 10 keywords in Google and SEO traffic
Phase 3
Increase revenue and new customers from SEO
Phase 4
Increase return on investment (ROI)
Our eCommerce SEO clients say
"Our search engine marketing campaign from ThoughtShift is a great success story. We've increased eCommerce SEO revenue by 77% year on year with 90% of SEO traffic being driven from new visitors. This was achieved whilst reducing our Google AdWords spend to provide a better overall return on investment from search."

- Becky Lynch, Head of Marketing, Biscuiteers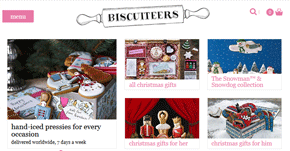 "ThoughtShift have been excellent. The team are always willing to help and talk through problems and the results have been great so far. Looking forward for the new season where the big gains are! I wish all our functions could keep up with them!"

- Andrew Ford, Commercial Director at Marine Super Store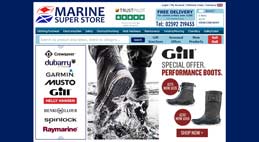 "ThoughtShift have more than exceeded my expectations. They are thorough and detailed, providing me with reports that are easy to understand and logical. I have seen a 31% increase in web driven revenue for the US site, which in this highly competitive market is solid. In the UK the increase has been a whopping 505% – all in all we are very happy with the results!"

- Simon Wolf – WOLF, Director/CEO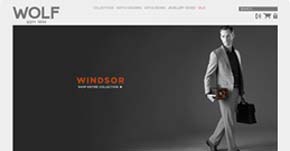 Why ThoughtShift?
ThoughtShift is a multi award-winning eCommerce SEO agency using smarter eCommerce SEO strategies to help innovative companies achieve their potential faster.
200,000 Hours of Expertise
Multi-Award Winning
Rockstar Service
Smarter Digital Marketing
Why now?
If you start a new eCommerce SEO campaign now, you can take advantage of the uplift in people searching around these key dates in the marketing calendar…
Days Until Valentines Day
Free Digital Marketing Analysis
If you're concerned with your digital performance, our experts can show you how your traffic and sales compare to others in your industry