7 Ways to Improve Your Ecommerce UX and Drive More Conversions
Are you worried about your ecommerce site's bounce rate? Are you wondering what is stopping site visitors from converting into paying customers?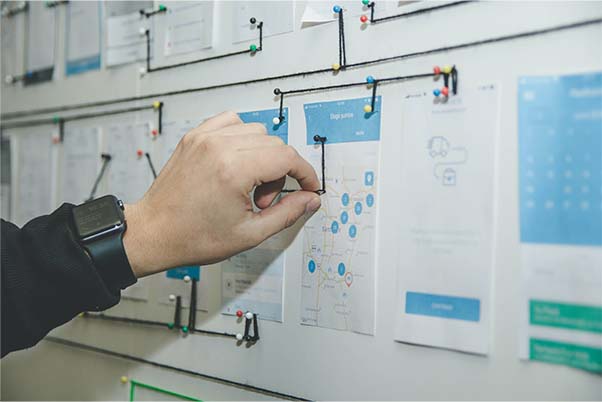 Although several factors can lead to high bounce rates, a poor user experience is probably the most common reason.
If you know what your customers want from the get-go, it is a lot easier to align your ecommerce site based on those expectations. As a result, you can refine your digital marketing strategy and boost your ecommerce sales.
Defining User Experience and Its Importance
UX, or user experience, is how a customer feels when they interact with your site.
Is looking for their desired product easy and straightforward? Can they check out and buy the product quickly?
UX is vital as it can directly affect the "big four" of your performance metrics:
Conversion rate
Purchase frequency
Average purchase value
Retention period
There is a greater chance that satisfied customers will recommend your store, purchase again, and make a high-value purchase. All you need to do is offer a positive customer experience.
UX Tips to Boost Leads and Conversions
Now that you know why UX is important for successful ecommerce strategies that drive growth, here are seven tips that you can follow to generate more leads and increase conversions.
1. Adopt a mobile-first design
A lot of people understand why ecommerce sites should be mobile-responsive. Meaning, It should fit a smartphone screen's dimensions and functions.
If a store looks great on a desktop but doesn't scale down, mobile users won't find it suitable for them and most likely won't come back. As mobile shopping is widespread these days, you don't want this to happen.
Ensure that you design with a mobile-first perspective and start with a mobile layout that works perfectly and expands into the extra space available to the desktop view. That way, you'll come up with a slick site that works perfectly on all devices.
2. Check your page loading time
Nothing frustrates a user more than waiting for a page or site to load. According to data by Kissmetrics, approximately 40% of users bounce off a site if it takes more than 3 seconds to load.
Most users expect a web page to load quickly regardless of the device they're using. Unfortunately, that's the reason that site speed is one of the biggest conversion killers.
These days, a slow-loading site doesn't just cut it anymore. Now, what if your site loads within the 1-2 second range?
According to Cloudflare, pages that load within that time frame have conversion rates greater than or equal to 1.9%. So, chances are, new customers will most likely stay and convert. If they don't, they'd still remember your site as responsive and will probably return in the future, especially if your ecommerce strategy includes remarketing advertising to entice them back.
 3. Capture attention using vivid imagery
Because customers can't check out your products in real life, they will rely on your multimedia content.
This is a point where most offline stores have an advantage. That's why ecommerce sites need to have high-quality photos and videos. The better the representations are, the more likely users will visit a particular online store.
Aim to leverage high-resolution product photos, 3D images, and instructional product videos. That way, your potential customers can have an idea of how a product looks in real-life and how to best use it.
4. Offer the guest checkout option
Do you find it annoying every time a website you visit asks you for personal details?
Sure, collecting data can help you gain insight into your customers' purchasing behaviour and preferences. However, asking them to sign up and fill out a lengthy sign-up form will do your online business a disservice.
This is maybe due to the nature of ecommerce purchases. If someone has that urge to buy, look for a suitable item online, prepare to purchase it, only to find out they need to create an account, it can be a major turn-off.
So, what's the solution?
For one, you can let customers checkout as a guest. Another option is for them to create an account through their existing Google or social media accounts.
In relation to this, the UX/UI designer Michelle Dipp highlights that the key to successful UX is to streamline a process:
"We want customers to focus on our online store. Unfortunately, we cannot remove the distractions that surround them. Thus, what we can do is design our ecommerce website with this content in mind. More than aesthetic, our design should optimise workflows and streamline a task."
For users who don't want to make full accounts, you can allow them to create guest accounts. This is where you will only ask for their name, shipping address, and payment details—no need to create an account.
5. Design an intuitive navigation
People shop online these days for convenience, and it's your responsibility to live up to that expectation. Every item on your site should be logically placed, and your site should be easy to navigate.
Furthermore, your search and filter results should be easy to refine so that they can easily handle human error.
6. Write a resonating call to action
Writing clear and compelling calls-to-action can guide your customers on what to do next. This includes knowing where to sign up, log in, add to cart, or checkout.
However, there's no "one size fits all" principle when talking about UI design for CTA, so testing and analysing what works best will help you ascertain what works best for your brand.
7. Leverage the power of UGC
There is a reason why businesses take advantage of social media trends.
For one, it gives them an insight into the current hype. That way, you can craft promotional content that resonates with your target customers.
Second, it allows you to expand your market reach. Imagine mentioning a customer who left a positive review about your product. The odds are they will share it with their social media friends.
Hence, more and more people will get to know your business.
Final Thoughts
Here's the thing: there is no one-size-fits-all approach when it comes to ecommerce web design.
Therefore, you should take the time to know your customers better. Doing so can help you design your online store in a way that will encourage them to transact with your business.
This includes the following:
Creating an account
Searching for and buying your products
Leaving a review
Recommending you to their family and friends
Nonetheless, keep in mind that the key here is to make it easy for your customers to find and purchase your products.