Facebook Advertising Agency
Grow brand awareness, audience engagement and customers with Facebook Ads
How our Facebook Advertising approach works
Our Facebook Advertising agency service is completely bespoke and includes:
1. Facebook Advertising Consultancy
Whether you're looking for a new Facebook Advertising account set up or an audit of an existing Facebook Business Manager account, our Facebook Ad agency consultants start by understanding your unique goals and challenges. We then advise and guide you through the entire process of either auditing or setting up your Facebook Ads account.

2. Facebook Custom Audiences Set Up
The most powerful way to get your company in front of more customers is to use your existing customer data to find more customers like them. Our CIM Excellence Award-Winning Facebook Advertising approach delivered 43x return on spend and starts by matching your email address data and your existing Facebook fan data with real users on Facebook to create Custom Audiences.
3. Facebook Audience Targeting Strategy
Once we have segmented your existing customers, email subscribers and Facebook fans, we overlay those Facebook users with interest data relevant to the highest proportion of your existing customers. The interest your customer data tells us to target, is often not directly related to your products and services. For example, for a luxury goods company, the Facebook interest that delivered the biggest gains in sales and return on investment was not "luxury goods" but "travel". 
4. Facebook Advertising Strategy
Depending on your Facebook media spend and business goals, we will set up your Facebook Advertising strategy to maximise your visibility, clicks and return on investment and create a plan for rolling out campaigns. Within the first month of working together we will present our recommended Facebook Ad campaign strategy, along with various ad creatives and priority campaign activities for your approval.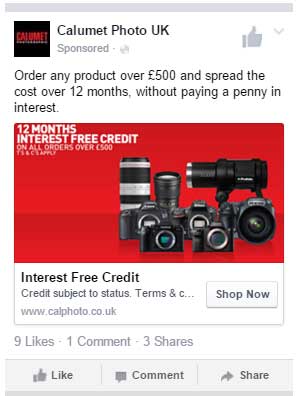 5. Facebook Lookalike Audience Expansion
Once your Facebook Custom Audience campaigns are live, another Facebook Advertising technique we test is Lookalike Expansion. By expanding your top performing campaigns to Lookalike Audiences, The Facebook Algorithm shows your ads to Facebook users that you're not directly connected to that share similar traits to your highest engaging Custom Audiences.
6. Facebook Ads Management
Our Facebook Ad agency professionals manage your campaigns on a daily basis to get ongoing performance gains. Facebook advertising management activities include directing your Facebook Ads strategy, analysing account performance, refining bids, testing new ad creative and deploying new campaign targeting such as Facebook Remarketing, as well as location and sequential ads segmentation.
7. Facebook Ads Reporting
As eCommerce and lead generation specialists, our Facebook reports track brand impressions, engagements, clicks, cost, sales performance, return on ad spend and cost per acquisition as standard. All our Facebook reporting is bespoke, tailored to your goals with actionable insights and what we will be doing next to enhance performance.
What you can expect from our Facebook Advertising agency
Our Facebook ad agency service starts with a Facebook Ads Audit / Set Up & Strategy which includes setting measurable monthly and quarterly goals depending on your goals and media budget. Followed by daily Facebook management, regular reports, consultancy calls and strategy reviews.
Phase 1
Increase brand visibility and ad impressions
Phase 2
Increase video engagements and clicks
Phase 3
Increase eCommerce sales, sales leads and direct response
Phase 4
Increase return on ad spend (ROAS) and return on investment (ROI)
Our Facebook Ads clients say
"ThoughtShift have more than exceeded my expectations. They are thorough and detailed, providing me with reports that are easy to understand and logical. I have seen a 31% increase in web driven revenue for the US site, which in this highly competitive market is solid. In the UK the increase has been a whopping 505% – all in all we are very happy with the results!"

- Simon Wolf – WOLF, Director/CEO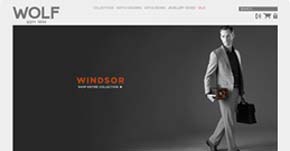 "Excellent communication and very knowledgeable team. We have been very pleased with the results of our integrated SEO, PPC and Paid Social campaign which has resulted in a 294% increase in revenue."

- Sian Gray, Marketing Manager at Calumet Photographic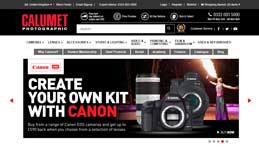 "By far the best agency we have ever worked with. We've developed such a great relationship with ThoughtShift, who have really integrated as a part of our team here in the office. Communication is always clear, concise and quick, to the point and sensible."

- James Mellan - Marketing & Brand at Smaller Earth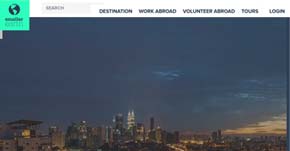 Why ThoughtShift?
ThoughtShift is a multi award-winning Facebook Advertising agency using smarter Facebook Ad management strategies to help innovative companies achieve their potential.
200,000 Hours of Expertise
Multi-Award Winning
Rockstar Service
Smarter Digital Marketing
Why now?
If you start a new Facebook Ads campaign now, you can take advantage of the uplift in customer demand around these upcoming dates in the marketing calendar…
Days Until Valentines Day
Free Digital Marketing Analysis
If you're concerned with your digital performance, our experts can show you how your traffic and sales compare to others in your industry