Shopping Online To Change With Augmented Reality Apps
The future of shopping is likely to change in the future. Even now, technology is being developed to help consumers buy online. Soon the need for the high street will be abandoned and instead interactive augmented reality Apps will help shoppers choose clothing, furniture and buy food online easily through mobile devices.
What is Augmented Reality
So what is augmented reality I hear you say? Augmented reality (AR) uses a real world environment and adds to it a computer generated image, sound clip, video, GPS data or graphic that displays on a screen. AR is a type of virtual reality that looks to create and add objects to your current surroundings. You can move and resize 3D models on the display to fit within the space you require. You are also able to tilt and turn your mobile device to get a full idea of the 3D object within your environment.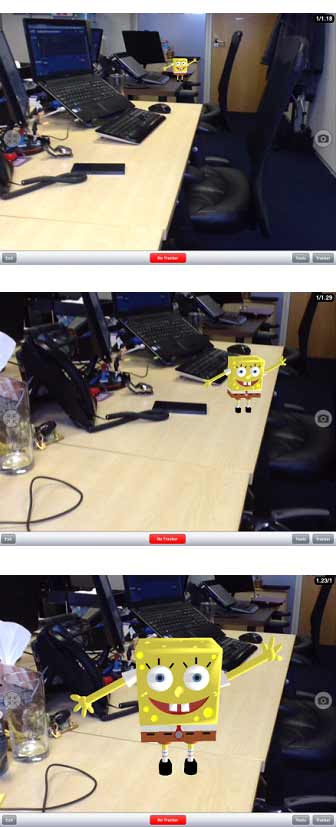 Current Uses Of Augmented Reality Online
Clothes Shopping - Ever heard of a virtual online fitting room? Virtual fitting rooms allow users with a webcam to "try on" clothing and accessories before buying. This helps consumers get an idea of the look and feel of the items they are considering buying without having to go to a particular shop. So, if you're not quite sure about that outfit to match your skin tone, you can always give it a try before you buy!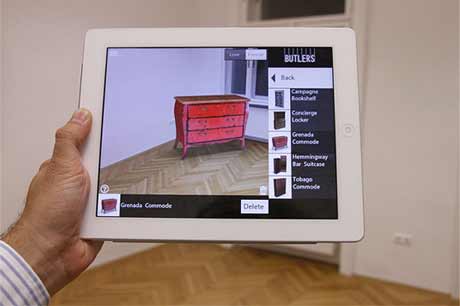 Furniture Buying - Ever wondered what a piece of furniture would look like within the space you want to put it? With Augmented Reality Apps you now can.Some companies are taking the time to use 3D models of their products and upload them to applications for download so that consumers can try their products out before they buy them. An example is Augment, a mobile App, available on iPhone, iPad and Android that lets people preview how an object would look in their environment by embedding it directly in the real world.
Augmented Reality Online
A common problem online for furniture retailers is the fact that people are unsure of exactly what the furniture would look like within the environment they are buying it for. This means that online retailers have a lower conversion rate on larger products such as sofas and furniture than say on smaller items such as books and house ware items. For most, it's difficult to make a decision to buy if you cannot try the product first. With the added extra delivery charges for sending items back, buying online is a concern for some consumers who just aren't sure. Customers like to have a safety net so that if something doesn't fit well, or doesn't look as they hoped; they can easily send it back without any extra cost.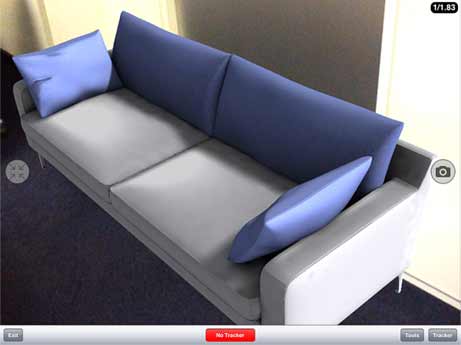 Augmented Reality In Retail
Augmented reality is already being used by larger retailers to create greater shopping experiences in retail. Using mobile phones or mobile devices, consumers can interact with special in-store signage that leads them to learn more about products through reviews, interaction and demonstration. This has become a fun and interesting way to engage consumers within the retail environment and we foresee this in the future to push sales and used as another form of marketing.
Example: Lego retail stores have begun to use augmented reality to help sell their products. As if a 3D image on a box wasn't enough, now you can scan the product on a display and the 3D model will appear on the top of the box. This gives the consumer a better idea of what it would look like built in real life and creates a fun experience in shopping for children's toys.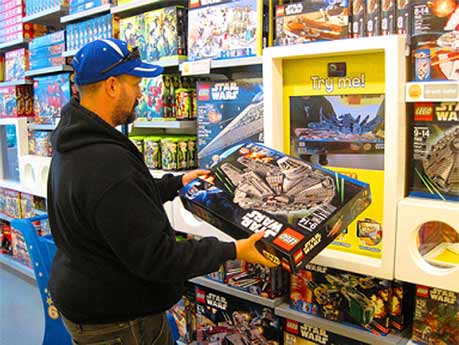 Advantages For Consumers Online.
Ability to visualise exactly how the product will look within its environment and remove uncertainty of whether to buy the product or not
Customers are able to read reviews on products
Customers can read reviews of sellers
Customers can easily look at price comparisons
Advantages for Retailers Online.
There is potential for the conversion rate to increase on larger items sold
People are more likely to interact with your brand and increase engagement
Increase brand awareness
Reduce the amount of returns back to the store
Reduce the amount of stock within retail shops by implementing an App
If you're an eCommerce retailer online selling larger items, augmented reality could in fact help your customers to reach that final stage of the shopping basket quicker by giving them more of an understanding of the product within the environment they want to place it. This kind of augmented reality can help to push your sales online and get a higher percentage of people converting.
Subscribe to the ThoughtShift Blog today for more information on digital marketing trends. For more of my contributions to the blog, or to find out more information on video SEO, local SEO and digital marketing trends, follow me now.