The Top 5 Mistakes of Content Marketing
Users have become very picky with who they'll give their email address to and it's no wonder why. With at least 5 out of 10 emails being spam in 2019, according to Tech Jury, who would want to invite even more marketing and spam into their inbox? Gone are content marketing days of users providing their personal details for an eBook or PDF download. If data capture or lead generation is your goal, you've got to try a lot harder than that.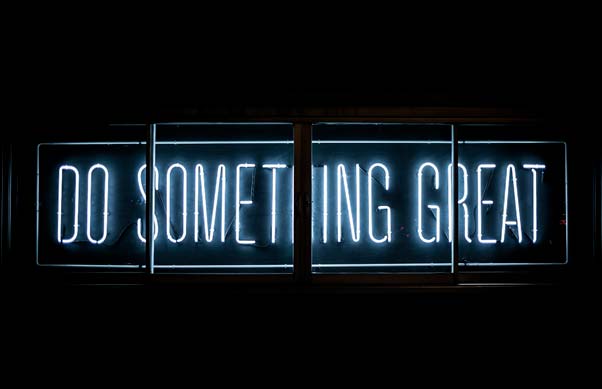 Users have become aware of the value held in their email address. They know as soon as they visit a site or provide an email address that's it, the flood gates are open. Their inbox is filled with newsletters and promotions and their social media feeds are stuffed with ads. Marketing has become somewhat of a nuisance to everyone but to no one more so, than those in marketing! If you as a marketeer don't want to give up your email address for a "cheat sheet", PDF or eBook, why would your target audience? What's more, if your free offering (in exchange for their precious email address and time) doesn't provide valuable, useful and implementable information, it's going to leave a bitter taste in their mouth and they're less likely to want to buy from you anyway.
So, if you wouldn't give up you email address for a download, what would you be willing to give up your email address for? Perhaps a free trial, a free sample or a free solution to your problem? That sounds more like it!
"But I Can't Give Away My Services for Free!?"
That's where you're wrong. Your free giveaway isn't giving away your services. Your free offering should explain the 'how' and your paid services provide implementation. The aim of your free offering shouldn't be, to capture data, as I've explained users can see through this. The aim of your free offering should be to provide your audience with so much value for nothing, that they feel obliged, intrigued and compelled to continue consuming your content and products. You'll get back as much love as you put in.
Top 5 Mistakes of Free Opt-Ins
An unoptimised opt-in page, making it difficult for users to sign up and get the free content.
An unappealing content format such as long form text or too much information.
Withholding the valuable content for paying customers only.
Not following up with the leads or users who engaged with the free opt-in.
Asking for the sale too soon after the free offering.
What Makes a Killer Free Opt-In?
A simple opt-in page that clearly explains what the user is going to get by signing up.
Easy access to the content, don't make then jump through hoops to get it.
The free opt-in must solve a problem for your target audience.
Provide valuable and implementable content, that will give your audience a quick win towards solving their problem.
An easy to digest format that makes it simple and enjoyable for your users to consume.
By providing your audience with a quick win that creates a result, they're going to want to know what's next! Now, when they see your name pop up in their inbox or repeatedly on their social newsfeeds, you'll no longer be just another nuisance business wanting something for nothing. You're the business who provided them with real value. By providing value upfront you earn trust, build authority and cut through the noise.
Once you have created your killer opt-in, then you must create a solid strategy for distribution.
How to Market Your Free Opt-In
Use Paid Social advertising such as Facebook & Instagram Ads to provide your insanely valuable content to your ideal audience. Be sure to communicate in the ad copy that you empathise with the problems your audience are currently facing and that you have a free solution. Remember to follow GDPR compliance when capturing any data from your users that you will use for marketing purposes.
You can also include links to your free opt-in across all your social platforms. For example, in your Instagram bio. Create a Facebook cover image advertising your free offering, prompt users to 'Click here' on the cover image and update the image caption with the link to your free offering. Don't forget to send your killer free opt-in to your existing email list of contacts, this is a great way to re-engage leads previously generated.
For more information on how to accelerate your lead generation strategies, get in touch and book your FREE Digital Marketing Consultation today – See what I did there…
Resources: