Why You Should be Including Video in Your eCommerce Marketing Strategy
Since the first TV advert, video has a been a powerful tool for marketing and sales. But the last 20 years have seen a phenomenal growth in video usage as it gets cheaper and easier to create and distribute high quality videos.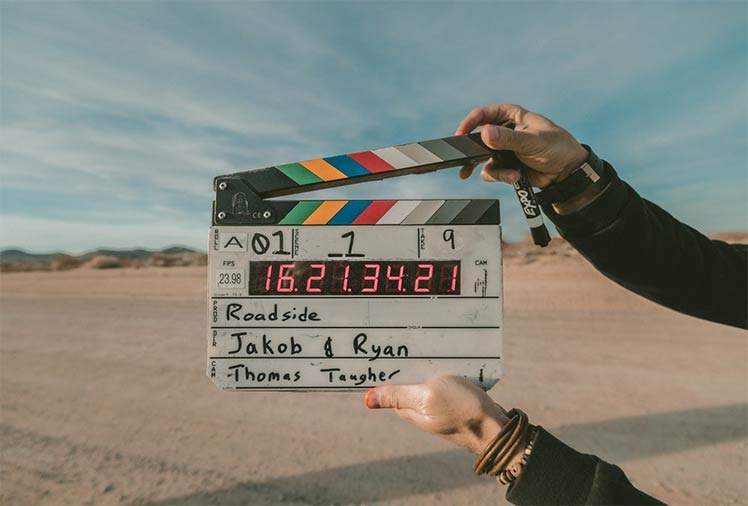 YouTube alone has 1.57 billion active users every month who collectively watch 5 billion videos every day with an average viewing time of 40 minutes – the same length as many TV episodes.
With a reach that's sure to touch on most audiences, good quality video can be a key tool in your integrated eCommerce strategy. Let's break down how and where to use your videos to maximise their impact.
The Power of Video
When eCommerce is disrupting traditional retail, video provides an effective bridge between real world and online shopping experiences. Where pictures are flat, static views that marketers have chosen to glamourise their product, video brings a product or service to life. It allows viewers to see a product in action before they invest in it and, with review videos, hear from third parties who they may feel more likely to trust.
YouTube has 1.57 billion active users every month who collectively watch 5 billion videos every day
Video can be instructional, with how-to guides for everything from dehumidifiers to make-up, or it can just capture the simple magic of a product, as per mattress marketing maven Casper's unboxing videos. With a little creativity, Casper made an attractive feature of the fact that their product arrives squashed up in a box and then needs to expand as the foam regains its shape.
As the second biggest search engine after Google (and also owned by Google), YouTube is an important channel for content and for search. Over recent years, Google has pulled more video content directly into the search results, making this medium even more important to consider as a brand and product discovery tool. A key feature is that videos with lots of engagement (views, comments, shares) tend to be pulled into the search results, which can be liberating for smaller brands – one great video (with a lot of sharing) can propel you onto page one of the search results.
and you should consider where you can:
As such, your videos should always be part of your strategy for eCommerce SEO and you should consider where you can:
Add videos to your homepage that introduce the brand or latest products
Add video to your product pages that show the product in use or include video reviews from users
Add video to content pages, blog posts and/or FAQs to help people understand your range
Add all videos to YouTube, with strong optimisation and titles to help them show up in search for relevant terms as well as links back to your site to lead to conversion
For example, if your company makes dehumidifiers (yup, we're going there), consider a brand-based video that spells out some of the science in your machine, how it detects the humidity and it's faster/quieter/more efficient than others. Use it on your site to credentialise yourself but add it to YouTube with optimisation around "How does a dehumidifier work?", "How to fix a damp wall?" or "Stop bathroom mould" (just make sure your video actually addresses those points!).
Spreading the Reach
As we've seen, videos rank better when they're engaged with – so don't leave it to chance for people to discover your clips. Take your reach as far as you can with social media video marketing, where you can integrate the best elements of paid social with traditional PR.
Consider:
Creating square format videos to capture the 500 million mobile views YouTube gets per day – this format also occupies 78% more space in the Facebook News section, leading to more engagement
Remarketing your video to people who have made relevant "how to" searches – these are clearly audiences with the problem that your product solves
Marketing your video to lookalike audiences using Facebook's powerful audience tools to create specific, targeted audiences who are likely to convert
Reaching out to specialist sites and communities to share your video
Sharing your video through all your social channels regularly, making sure to include relevant hashtags, @ relevant influencers and address conversations in progress where your video provides the answer
Inviting influencers to try your product or service whether through a straightforward review or something more experiential like an unboxing or before/after video
Video and Revenue
Video can be expensive to create and, in a world where digital revenue is often viewed as a channel specific activity, many are curious about the return on investment before committing.
As an integrated marketing agency, we take a more holistic view and prefer to consider how each channel supports the others to turn audiences into customers as they progress through the sales funnel.
In this light, video is a very powerful tool as it can be relevant and appropriate at pretty much every stage of the funnel. If your budget allows, you can even plan and segment your video content for each of these stages, from first problem/awareness moment down to the final purchase triggers.
Video can lead to last-click referral revenue from the platforms it's hosted on, whether that's natively on YouTube or through paid visibility on Facebook or Instagram. Those are straightforward figures to unpack and way back in 2013, YouTube content was already converting at 1.16%.
However, video can also be a big driver for assisting revenue that converts through other channels. The paths for this are almost limitless but a simple example could be: searching for relevant terms on YouTube and seeing your video but taking no action; later on, the viewer remembers your video and searches Google for your company or related terms, at which point your organic or paid work attracts their click and they convert. That kind of journey cannot always be clearly traced but, clearly, the sale wouldn't have happened without the video.
Build a Video Strategy from Search
If you're ready to work on video but aren't sure where to start, let search guide you!
Look at the relevant keywords that people search for, especially how-to terms and review terms. Embrace trends and work those into your angles. Could you create something better than the current content, if there even is any? Then do it!
More importantly, listen to your audience. What don't they know about your industry, product or service? What are they praising or criticising in reviews or with your customer support teams? The outspoken minority can both share and shape the opinions of others so get ahead of them and create the content that answers questions, addresses challenges and keeps your audiences converting.
Follow my contributions to the blog to find out more about marketing in a digital world, or sign up to the ThoughtShift Guest List, our monthly email, to keep up-to-date on all our latest guides, advice and blog posts.
References