How Coronavirus Has Made SEO Even More Important for Ecommerce Businesses
The COVID-19 pandemic transformed the way that businesses operate. With restrictions in place and safety at the top of mind, both essential and nonessential brands took their businesses online to continue serving customers and keep profits rolling in. For ecommerce companies, this global shift means more competition online than ever.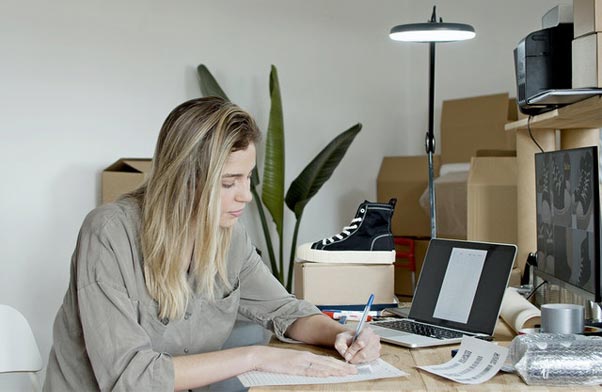 Standing out in a crowded marketplace isn't always easy — especially when ecommerce giants like Amazon exist — but with search engine optimisation (SEO), you can make it happen.
We'll explain six reasons why ecommerce business owners need to focus on revamping their SEO strategy now more than ever, with tips on how to do so.
1. SEO Helps Brands Break Through the Noise
On many marketing channels, trying to get your product or service seen can feel like a competition made for the brands with the biggest budgets, which are tough to contend with due to the financial impacts of the pandemic. But with SEO, there's no need to bid for a prime spot. Your ecommerce site can show up as a top search result by offering value.
Search engines like Google and Bing prioritise the most relevant web pages — the ones that directly answer searchers' questions and offer quality, not quantity in terms of content. They want to get users to their desired solution as fast as possible, even if that means boosting a smaller business above industry leaders.
Action step: When targeting a keyword, consider search intent before you start writing. When you understand what answers people actually want from their inquiries, you can provide extra valuable content. Matching search intent can help you rank high and increase traffic to your site.
2. SEO Allows You to Become the Authority in Your Niche
Becoming the top brand in your industry can be difficult in a growingly crowded marketplace, but it's more than possible to become the best brand in your niche. When you want to boost your return on investment (ROI), it's always better to dominate a segment of your industry than get mediocre results from a broad audience.
SEO can help you become the go-to expert for your target audience. When you start to create content — on your website and on guest blogs — that targets the keywords that your ideal clients are searching for, this will start to indicate to search engines that you have authority on your primary subjects.
Action step: Target long-tail keywords instead of broad search terms. These are less competitive (and therefore, easier to rank for) and help you improve your targeting since specific keywords tend to be more niche.
3. Ecommerce Brands are a Perfect Match for SEO
In the past, search engine algorithms ranked webpages solely based on key indicators like how often keywords showed up on a page or how often you got an inbound link. It left a lot of room for bots to cheat the system. But search engines are quickly adapting to what searchers want — even beyond great content.
User experience is becoming an increasingly important ranking factor. For example, mobile-optimised pages are now ranking higher.
As an ecommerce business that's native to the web, SEO — now, more than ever — can give you a chance to stand out. As long as you keep your web design and overall UX modern, search engine algorithms may be working in your favour, and you need to capitalise on that before your new pandemic-sparked competition beats you to it.
Action step: Clean up your website by making your navigation intuitive and adding visuals to break up text. Don't forget to compress your image files to keep load speeds fast.
4. Funding Is Still Available To Support SEO Efforts
If your ecommerce business has been struggling in the face of coronavirus, that's all the more reason to invest in SEO and gain more leads. And the best part is, the government and local organisations still have grant and loan applications open to eligible businesses to make marketing more doable.
But even if you don't qualify you're not out of luck. Ecommerce business owners can get the resources they need to focus on SEO through traditional loans and other funding options.
Action step: Research what funding you qualify for and apply. Once you know what you're approved for (and what you're accepting), create a thorough budget for your SEO strategy, so you're never overspending on software or labour.
5. Now is the Best Time to Plan
The availability of funding isn't the only reason why ecommerce business owners should focus on SEO now. With some businesses just starting to rebound, diving into SEO sooner than later can help you get ahead of the game.
Plus, if you're like many businesses that took a hit during the pandemic, you're probably still in a bit of a lull — sort of a calm before the storm as physical businesses slowly start to open up and customers steadily increase their spending. Take advantage of this downtime to strategically plan your marketing projects so you can avoid common SEO mistakes like a lack of objectives or poor time management.
Action step: Block out some time to identify your goals and your target audience, do thorough keyword research, and clarify your budget. This will help you stay focused and intentionally create results.
6. SEO Can Increase Conversions
As your site starts ranking for relevant keywords, you'll drive more high-quality leads to pages that are directly relevant to them. This can help you boost your conversion rate and lower your cost per lead.
Make it easy for users to provide their contact information or make a purchase, and you can maximise your conversions.
Action step: Add a form or call-to-action button on each of your landing pages. Make the copy as relevant to your target customer as possible.