How to Sell to Baby Boomers, Silver Surfers and the Over 50s
Remember silver surfers? Older people who had bought a laptop and needed help from their friendly bank to join the online revolution? Well those days have gone. According to, the Office for National Statistics, in 2018, 90% of adults in the UK were recent internet users. The baby boomer generation also make up a third of the UK population and hold 80% of the wealth. And that's a very similar figure to the proportion of them who said, in a recent Sun Life survey, reported in Campaign of over 50s, that 89% believed that brands weren't interested in them. 72% thought that the portrayal of over 50s is an outdated stereo type. Yikes.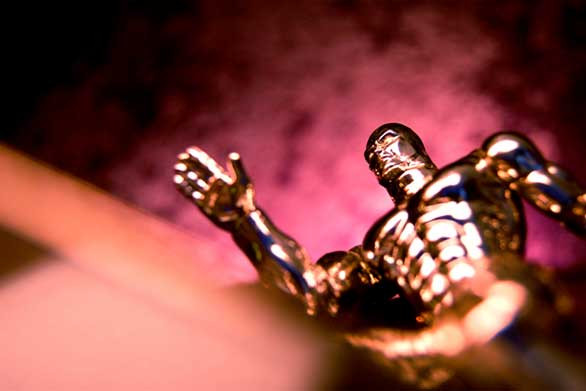 What do they buy? Fashion, but well made, music, books, phones, you name it, they buy it. Some of them even buy avocados to eat on their sourdough toast. They get tattoos, go on holiday, get haircuts. This is a sector not to ignore, so let's pay it some attention.
So how to sell to baby boomers?
Facebook
Look-a-like audiences can be a very powerful tool. But we've found that the secret of making it work is to spread it out very slowly.
According to Ofcom, nearly half of 65-74 year olds have a social profile and around 9 in 10 have a Facebook account. There has been a fall in users as people have lost confidence in Mr Zuckerberg to keep their secrets of late but it's a relatively small drop. Overall, Facebook is huge. ThoughtShift found gold in those Facebook hills when we started to use Facebook adverts for upmarket camera retailers Calumet, getting a Return On Ad Spend of up to 43:1. In some ways they were a special case with expensive products and a generous credit offer. But in other ways they were just waiting to find a way of turning their advantage into a near guaranteed win.
At the heart of Facebook Advertising is a concept of Custom Audiences. This could be based on emails you have collected, in a GDPR compliant way, 'likes' for your page or a specific piece of content. Basically, anything that gives you an email address. The next stage, after advertising to your custom audience, is to start spreading your love to their friends and relatives. And then look-a-like audiences.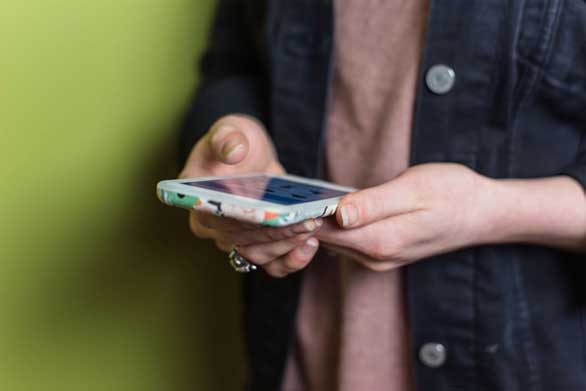 Look-a-like audiences can be a very powerful tool. But we've found that the secret of making it work is to spread it out very slowly. Use a few criteria to create your new target group and test it rather than spreading it too thin.
SEO and the over 50's
The over 50s audience will search for your goods in much the same way as anyone else. But they also tend to use Bing a spot more. According to comScore, Bing users tend to be 55-64 and spend more. So including Bing in your strategy maybe a great idea. It's certainly a SEO strategy that worked well for attracting that audience for Marine Super Store. Then again, there are dissenters. It's a question of horses for courses and if you are targeting an older audience then Bing maybe worth testing. But overall, Google is where you need to focus.
SEO is about lots of things, not least keywords and where to use them. But how to pick the key words? One great idea is to use Google Shopping as your guide. Use it to test keywords and their associated landing places.
But be careful with those keywords. Caveman search, typically, 'cars' or 'beds' is just going to get you a list of very big brands. Break it down and start to use synonyms and adjectives. So 'French Style Bed' or 'Sleigh Bed'. And don't forget sizes, so 'King Size Sleigh Bed'. And then there are materials 'King Size, Wooden, Sleigh Bed'. Now you're beginning to find something that will point to your product.
| Keyword | Avg. monthly searches |
| --- | --- |
| beds | 13,5000 |
| sleigh bed | 14,800 |
| French style beds | 2,900 |
| king size sleigh bed | 1,600 |
| wooden sleigh bed | 1,600 |
| wooden sleigh bed king size | 390 |
Then there is the question of where to use them. If you sell just the one wooden, king size, sleigh bed then that's the page to go for. Otherwise it maybe that you are looking for a category page. There is an art to optimising eCommerce websites so that people land by the very thing they want to buy. Now that may be the subject of a different blog post.
Google Ads – Sell what sells
And maybe Bing ads as well. The secret here is to start small and then to expand as you learn. We see a lot of PPC campaigns which, when sorted by revenue, end up showing that retailers have been spending on terms which bring them nothing in revenue. The answer is to sell what sells. What would be the impact of shifting 80% of the budget you have been wasting on keywords which have brought you zilch and then spending it on your top sellers?
Of course, to answer that question you need full visibility of what's going on in your accounts. But why only 80%? Why not spend it all on the guaranteed winners? You need to live a little. That 20% of the budget can be used to test and experiment. Consciously, in a deliberate and intentional way, use that 20% to discover what else works.
To keep up-to-date with more eCommerce marketing trends and statistics, subscribe to our ThoughtShift Guest List, or request a free digital marketing analysis.